13-inch MacBook Pro 2020 with M1 Chip: The Noteworthy Features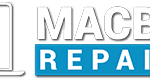 Apple has always made heads to turn, owing to their feature-rich, gorgeous and entire user-friendly innovations. And, 2020 has been one of the most happening years for Apple as it has released numerous iPhones, MacBooks, iPads and Apple Watches this year. Now, the recent release from Apple is MacBook Pro 13-inch M1 is the talk of the town.
Apple has claimed this MacBook is the fastest innovation in the MacBook series, till now. However, the MacBook is receiving combined verdicts due to its pros and cons concerning the design, build, performance, battery and other major features. Let's check out if it's a real-deal for you or not.
If you are expecting cutting-edge design with this MacBook Pro 13-inch 2020 edition, then be ready to face reality. Apple has literally inserted their customized M1 chip in the chassis of MacBook Air. There's no major difference between MacBook Pro and MacBook Air rather than the fan, as noticed by the MacBook Repair Dubai technicians.
Additionally, it still lacks compatible ports for connection. However, you can experience better display, prominent speakers and premium microphones in MacBook Pro 13-inch M1 devices. And, don't get confused with the Touch Bar placed parallelly along with the keyboard.
These two aspects are most significant in determining whether you should go with the purchase or not. MacBook Repair Dubai technicians also consider this fact. And, Apple won't drive you underwhelmed if you have expected high performance, along with impressive battery life. The battery infused within the device has made the difference with a long-hour run efficiency. 
Moreover, Apple has ditched partnership with Intel Processors and it moved on with its own chip M1. And, you can experience the drastic change, along with a flawless performance of the M1 chip. While cooperating with existing Apple applications on MacBooks, now you can encounter the compatibility with new Mac and iOS apps. On the other hand, the MacBook Pro 13'' with M1 is an ultimate device for multitasking, fast-response and seamless circumstances. Every application and page will load faster without any lag.
This MacBook would definitely act as an iPhone or iPad substitute. If you are a gaming freak and want to play games on a Mac device then yes; this MacBook provides you with the opportunity to treat it as an iOS device. As Apple has included diverse iOS apps to be installed on MacBook Pro 13-inch, you would hardly call off your iPhone to play a game or place an order.
However, most of the iOS apps can't appear in full-screen mode. Additionally, not every iOS app would run on this Mac device, either. Apple is still working on the application compatibility for better performance on MacBook Pro 13-inch M1, 2020.
Till the date, the compatibility limit of M1 infused in Apple MacBook Pro 13 2020 has made MacBook lovers upset. While using different peripherals for this Mac device you would certainly encounter compatibility troubles. For instance, if you are thinking of pairing up your new earphones with this MacBook, then we might fear that it won't work. 
Especially, if the earphone uses any particular software, then it would certainly turn into an obsolete for the M1 chip. On the other hand, customizable mouse and keyboards might show incompatibility towards MacBook Pro 13 2020. So, it would be a big no, if you have customizable peripherals.
Additionally, this latest innovation from the Mac series has become more Apple-centric. Experts of MacBook Repair Dubai have found that it merely responds to third-party applications. Rosetta 2 is incompatible with Adobe Reader, Acrobat DC, OBS Studio, Google Drive File System, Matlab, Autodesk Revit, Adobe Photoshop and much more. Users also expressed concern over the webcam compatibility while using MacBook Pro 13 M1, 2020.
MacBook Pro is available in two variants with respect to its RAM and storage specifications. You can afford the model that comes with 8 GB RAM capacity, as well as an SSD of 256 GB. On the other hand, another MacBook Pro 13 M1, 2020 is available with 16 GB RAM and an SSD of 2 TB. 
Additionally, MacBook Air 2020 is available with 8 GB RAM and 512 GB SSD. If you want to take the advantage of double memory at a more affordable price with the same M1 chip, then MacBook Air 2020 is a lightning deal.
Final Verdict…
If you want to experience the performance beast and better display, along with better power management, then you can check out MacBook Pro 13-inch M1, 2020. Especially, in case you want to work on your Mac for a stretch of almost 13 hours. That's impressive and worth the purchase if you are not short in budget.