Enjoy MacBook Pro New Features: Contact Us For Error less Use
MacBook Pro, designed and owned by Apple Inc, is a line of advanced Macintosh computers. Its fast performance and razor-thin look make it one of the most technologically advanced devices. MacBook Pro has a feather-light technology and colourful display which is loved by users across the world. With versatility and amazing features like highly sensitive touch bar, MacBook Pro makes it to the top list of every tech-savvy person. MacBook Pro new features include intelligent typing systems, emoji and predictive text, touch ID, browsing facility through content, interactive ways to adjust the function of the device, instant login access, etc.
MacBook Pro has already become one of the popular most laptop computers in the world. Particularly loaded with excellent features and exceptional speed, it takes the device to a whole new level of speed and portability. With cutting-edge graphics and processors with a smart storage facility, MacBook Pro has taken the world by storm.
The all new features of MacBook Pro: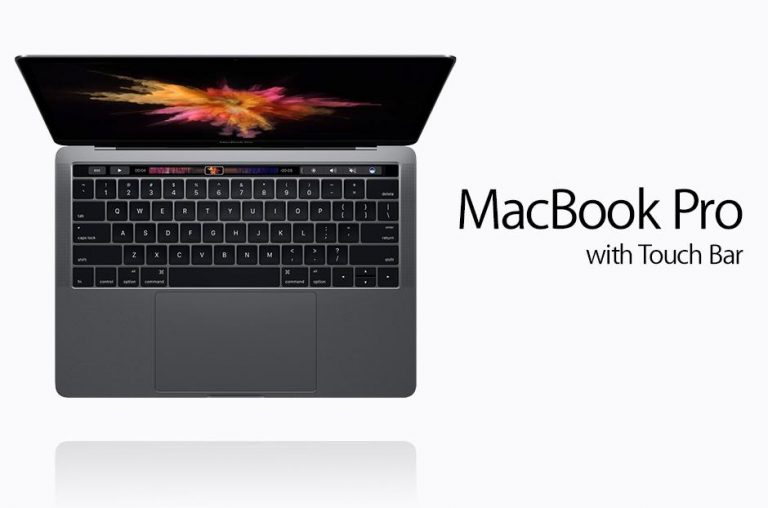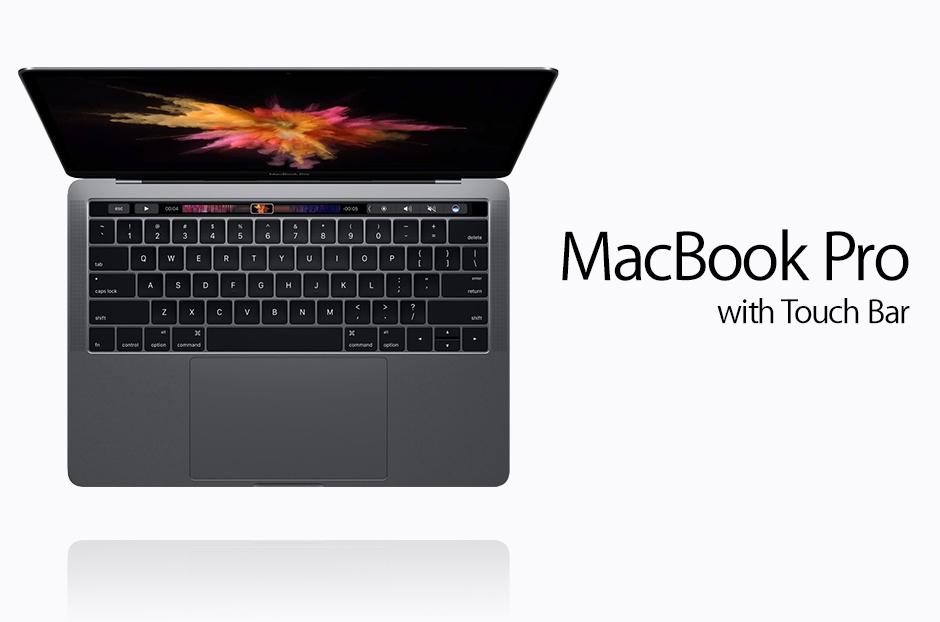 MacBook Pro offers top-notch performance for those who demand to have an advanced user interface. The speed boost, incorporated in MacBook Pro is considered to be one of the most demanding features. There are many MacBook Pro new features, some of which are listed as under:
Soundless Keyboard

– The keyboard is designed in such way that it retains a bouncy feel, with an apparent drop at the sound produced by it. The silicon membrane helps in reducing the noise and makes it quieter while typing.

Faster processors

– With its quad-core processor, MacBook Pro is considered to have the fastest processing speed. For a base model of 15-inch, there is six-core 2.2 GHz i7 processor, which is pretty quick compared to any other processor found in the market.

Upgraded VRAM

– With its 4GB of VRAM which comes as a standard version, it increases the capability of the device as a whole and makes it easier for users to enjoy it.

RAM

– The maximum capacity of RAM has been increased to 32GB rather than 16GB, which is a noticeable

MacBook Pro new feature

. It also uses DDR4 instead of LPDDR 3 which makes operations even faster.

Display

– It changes the temperature of the display in the MacBook Pro to match with the environment.
Random MacBook Pro issues should not be ignored:
Irrespective of comprising of unique features and incomparable advantages, your MacBook Pro new features come with its own set of its faults. Some of the flaws that can't be ignored in your MacBook Pro are:
Failure of the touchpad

– The location of the touchpad on the keyboard removes all the useful buttons. If not this, it also freezes frequently which requires a reboot.

Failure of the keyboard

– The keyboard uses highly advanced mechanism for its functions but it is generally seen that slightest of dust makes it almost impossible for the keyboard to work.
You might encounter these problems mentioned above in your MacBook Pro device. It is common to have these problems but solving the same is necessary. Our services are available at right prices and will enable you to have a trouble-free experience with your Pro device. Our affordable services will reach you at your doorstep and help you to overcome the problems almost instantly. Contact us for effective ways to fix the faults in your MacBook Pro device now.
Avail expert help at affordable rates!
MacBook Pro new features come loaded with faults. These faults need to be checked and resolved by a professional who will have the required expertise. Our services will be available to you at your doorstep. Call us right now at our MacBook repair service number 042480522 and get benefited with useful results. Also, avail of our live chat facility and talk to one of our executives. You can also send us an email and leave your queries at our webpage. Hurry! Connect now and avail attractive discounts and offers.
Related posts