iPhone LCD Repair Service Dubai
Home
iPhone LCD Repair Service Dubai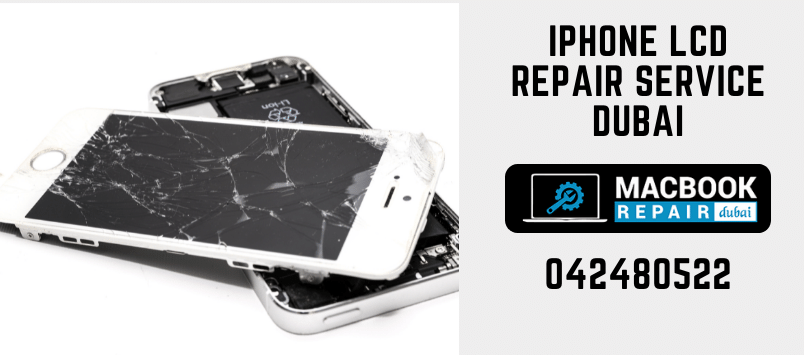 Developed by Apple Inc. iPhones are a series of smartphones first launched back in the year 2007. These phones are considered to be one of the best series of smartphones in this generation. The iPhone functions on the iOS-based operating systems developed by Apple Inc. The brilliant features of this phone make it one of the sought after devices in the world. But apart from its amazing features, this phone is also prone to many technical faults. Therefore if you are seeking for any reliable services like iPhone LCD repair, you can always depend on our service.
We provide one of the best solutions for any issues related to your iPhone LCD, and our technicians are always working on for convenient ways to deal with it.
Reasons to choose our iPhone LCD repair service for immediate assistance
You are using one of the most expensive smartphones and we know the value of the product. Therefore if you are facing trouble with your device avail of our services to get immediate solutions and guidance.
You must be wondering why to choose our services for solving issues. There are multiple reasons to choose us. The most important thing about our services is authenticity. We maintain a proper ideology and follow strict business principles. We ensure that customers who avail of our services should completely get rid of their problems.
Our services are quick and user-friendly. Also, our technicians are certified experts and provide the most convenient ways to deal with your problem.  Our services not only provide solutions to the customers but will also provide a maintenance guide for your device. We provide replacements of hardware in case it is required also our services include a free annual servicing of your device.
Services we offer- iPhone Repair Solutions
Issues with the LCD of your phone is pretty annoying. LCD is the most important part of your device helping you to communicate with the gadget. Therefore when the LCD stops working one can assume the phone to be half dead. Get immediate assistance from our iPhone LCD repair in Dubai. Mentioned below are some of the issues and the services we offer against it.
In case your LCD screen turns black and doesn't respond to anything, we can easily help you with that.

Your screen becomes unresponsive suddenly while receiving calls, do not worry our experts are there to resolve it.

Even after you have replaced your LCD the screen freezes. Our experts can deal with it efficiently.
You will face problems with your LCD screen if you have dropped the device. Also if your phone is exposed to extreme heat or water more than its resisting capacity mentioned. We have dedicated service packages at extremely affordable rates. So instead of worrying, connect with us for iPhone LCD repair services.
Contact our Services
Our services are available 24*7 round the clock and can help you with efficient solutions instantly. Our services are rapid and immediate. We provide convenient fixes for customer convenience.
We have been serving customers for a pretty long time hence and gained experiences in all kinds of problems related to your phone's LCD screen. Delivering services at a proper time is our priority. Hence without further delay contact us for iPhone LCD repair service on our toll-free helpline number 042480522 and get instant action against your problem. We also provide door to door services so you won't have to go out and seek for help rather connect to us and our experts will reach themselves at your doors.
You can also contact us through email at [email protected] or connect to our live chat portal to talk to our experts as well. Share your problems and get assistance accordingly.