iPhone Screen Repair Dubai
Home
iPhone Screen Repair Dubai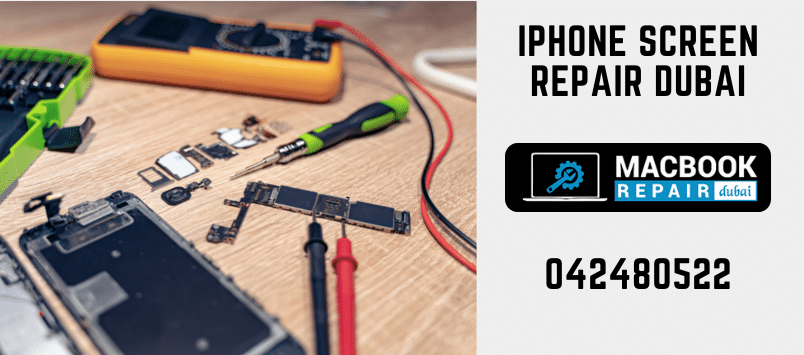 In about five years, Apple's iPhone developed greatly in the market of technology. iPhones have revolutionized the mobile industry and are the best phones on the market because of their easy to use interface. With all such goodies, there are dark sides as well. Electronic devices are likely to create a problem at some point in time. Touch screen issues are one of the most common ones and iPhone users have fallen victim to it a lot of times. Our iPhone screen repair in Dubai is here to help you repair your iPhone screen in a short span of time.
Various Problems With iPhone Touchscreen
It is quite annoying when your iPhone's touchscreen refuses to work or starts to malfunction all of a sudden. There are various reasons that might develop with your iPhone's display screen.  Here are the basic reasons behind the issue.
Some iPhone users have found that their device's display becomes unresponsive while using applications.
Software issue: The problem may be caused when the phone's software fails to function properly.
Hardware issue:

If you have dropped your iPhone recently accidentally, a crack can develop on your touchscreen. This small crack in the screen can loosen or damage the delicate layers of your iPhone's touchscreen.  The sensor known as the "digitizer" which lies under the LCD display may get damaged and may fail to sense your touch. As a result of which, your iPhone won't be able to respond like before.
Whatever be the issue with your iPhone, you can connect with our iPhone screen repair in Dubai. We ensure you with proven solutions to fix the problem. As there are many fraudulent activities over the internet, it is really hard to identify the reliable support provider. We help to secure your personal details and information and provide you with a better service at an affordable rate. Our high-end quality services have helped UAE Technicians earn the reputation of being a #1 provider of iPhone service.
iPhone Screen Repair In Dubai | iPhone Screen Repair Service
We provide you with the best customer experience with zero bot interaction. The moment you come up with your iPhone screen repair query, our executives will provide you with the most effective solutions without overcharging you.
In addition, we also provide repair services to your favorites devices such as:
We advise you not to solve  Apple products on your own, as Apple devices are already quite sensitive. If you are not a tech-savvy person, it can create further problems. So we request you to connect with our UAE Technicians at Apple Support Number: 042480522. Our executives always stay updated regarding the latest trends and technologies. Feel free to contact our iPhone Screen Repair in Dubai.
iPhone Screen Repair In Dubai At Your Fingertips
iPhones should be handled with utmost care. Electronic gadgets are likely to be damaged due to constant use and with the passage of time. To fix the iPhone screen problems, connect with our reliable support team in no time. Engage with our iPhone screen repair in Dubai and repair your screen display at the earliest. Our engineers are skilled and efficient in troubleshooting the issues effectively. Moreover, we offer services at a budget-friendly rate.
Reach us and describe the problem that you are encountering with your iPhone screen. Also, we provide door to door service. All you need to do is call and let us know.
Call support: Call us on our toll-free number: 042480522 and narrate your problem. Our tech support team and experts are available 24*7 at your assistance to fix any problem that you are encountering.
Email support: You can even mail us at our official ID: [email protected] and describe the problem to us.
Live Chat support: We also provide live chat portals. Experts and technicians will guide you with stepwise directions. Always feel free to connect with us and fix the iPhone issue.