MacBook Camera Replacement Dubai
Home
MacBook Camera Replacement Dubai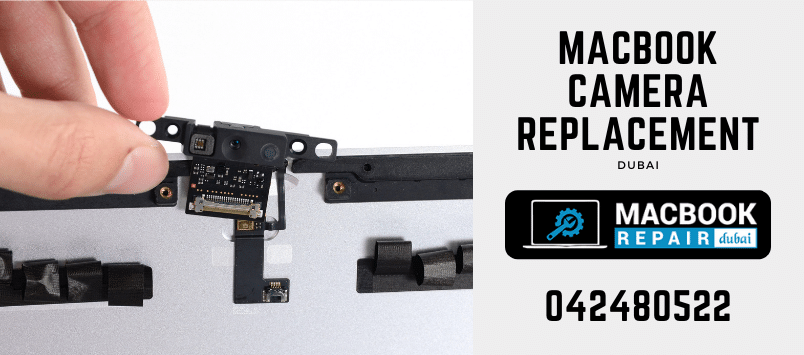 Apple is no stranger to controversy. No wonder it is a company that emphasizes more on the computers' performance capabilities but they sometimes fail their users. One very common error is the camera collapsing on a MacBook. If you want to get a successful MacBook camera replacement in Dubai without any hassle, contact us. Furthermore, on coming across any MacBook glitch, you can call us at our MacBook Repair Dubai Helpline and acquire the required info or solution in no time.
Do You Know Why Camera On Your MacBook Collapses? Know How To Resolve The Issues Without Replacing Camera
Every MacBook comes with a front facing camera (a webcam) called FaceTime Camera. This camera works fine and has different cool features to add to its outstanding quality. However, frustrating errors sometimes ruin the experience. It is the well known "There is no connected camera" error message that brings forth the Macbook Camera blues. As MacBook Camera Replacement service in Dubai can get quite shady, we would recommend you to opt for our services at MacBook Repair Dubai.
Coming back to the issue of MacBook Camera Failure, it is a problem that makes a lot of users to think of hardware problems. It is always smart to take chance when there is no harm trying.
Tricks to Resolve MacBook Camera Issues
Firstly, there is not much you can do yourself to fix a MacBook camera. It is an advanced technical problem and needs the repertoire to be resolved completely. Secondly, there is a heavy possibility for the problem to be a hardware error. Hence the only two options to try are:
Reboot the Mac

Open the terminal and do a bunch of coding
However, if your camera still isn't working, you might need a certified expert's help. Get MacBook Camera replacement Dubai by connecting with MacBook Repair Dubai any time of the day.
Our Services | Doorstep Service and 24×7 Availability Call 042480522
We provide on-call assistance, doorstep services, and troubleshooting services for Apple customers. We provide holistic solutions for every category MacBook issue. Our certified technicians are equipped with state of the art tools and technical knowledge to deal with these kinds of problems. Our perpetual strive for perfection and our dedication towards 100% customer satisfaction make us the best Mac Support Service in Dubai. A camera failure might not sound as severe as it should. Therefore, we recommend a fixture (repair or replacement) as soon as possible.
Get In Touch With Us For A Foolproof MacBook Camera Replacement Dubai
Feel free to dial 042480522, our 24/7 MacBook Repair Dubai helpline is always to help you get your MacBook camera fixed. You can also mail to us at [email protected] and get your queries answered as well as book an appointment for the MacBook Camera Replacement Dubai that you need urgently. Also, you can now consult one of our certified tech experts via our live chat portal and enjoy the services anyway.