6 Clear Hints Indicating that you Should Replace your Mac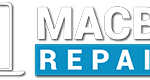 When you encounter the name 'Apple', the products are meant to serve you over years. But, inevitably, you have to bid goodbye to your favourite Mac device over time. Otherwise, you might expose yourself and the device to a vulnerable state where you might experience data loss and other severe conclusions.
But, do you have any idea when you can replace the older MacBook or iMac with a new one? Don't worry if you haven't. Here, we have presented some defining symptoms of Mac devices that need immediate replacement. If you can't point out any relevance, but yet having issues with MacBook, then go for services from MacBook Repair Dubai. Let's sneak into the hints.
Mac is Unable to Install New Updates from macOS
Generally, a Mac device can run for up to seven years or longer depending upon the handling, maintenance and other relevant factors. However, Apple keeps updating the list of obsolete devices from their house. You can check out the list from Apple's official website. 
Well, you can't avail repair parts or accessories for those outdated products. Contact MacBook Repair Dubai if you demand quality services for your Mac devices. On the other hand, if your Mac can't install new updates regarding macOS, then there are chances that it has become obsolete.

Apple releases its annual macOS update in the month of September or October. Try to install the update, and if it fails then Apple has considered the variant as an out-dated one. However, your device can avail security updates for next year or two. But, after that, you won't receive any update.
We have entered the era of full-HD and ultra-HD. Consequently, the size of every file enlarges, no doubt. Additionally, you would require the latest applications on your device in order to keep pace with your day-to-day job. 
If you can't make enough space on your Mac any more, then you have to replace the device. By the way, you can't delete everything to create space again. Otherwise, you can save your important files to external drives and cloud storage. 
But, nothing can replace the internal storage approaches. For example, if you own a Mac device with only 128GB of storage, then it feels really exhausting when you have to constantly delete and save other files. So, you should think about a new purchase, of course. As new Mac devices offer the storage of up to 1TB, you can store data in them for years. 
Specifications Look Underprivileged
Can't the MacBook perform for long hours? Are you experiencing freezing and halting experiences in web browsers while working on the Mac device? These are the clear signs that your Mac has grown old enough. More specifically, the hard disk fails to cooperate with the device, as loads of files have occupied space on it. 
On the other hand, every MacBook battery comes with predefined charging cycles. Above that, the battery loses its capacity to hold the charge. To upgrade everything on a simultaneous move, can cost almost the same as a new MacBook. So, replacing would be more reliable, we think. Or, hire services from MacBook Repair Dubai.
Severe Damage to Hardware Components
Whether loose keys or broken hinge, any hardware catastrophe makes it impossible to use any PC reliably. Well, you can bear with the hardware damages to some extent but the accumulation of the hardware damages might lead to outdated Mac devices. So, you should consider MacBook Repair Dubai to fix hardware issues such as cracking stereo experience and broken keys at the very beginning. Or, you should switch to a new Mac device.
Software Crashing Frequently
In case you are facing sudden shutdowns or the applications enter the deadlock state, then it's a crystal clear symptom that your device lacks an updated operating system. Whenever the operating system can't get a chance to update, it fails to coordinate with other applications due to performance and security glitches.
You can try to discover an instant fix to this issue by deleting folders and unnecessary applications, right now. But, the matter of fact is that it won't eradicate the issue. The device should have the ability to run on new OS updates. Therefore, you can proceed to buy a Mac device according to your preferences.
If the RAM Fails to Perform…
RAM plays a pivotal role in the smooth functioning of devices. Check if you can upgrade the RAM specifications for your Mac device. Professional and dependable RAM up-gradation services are available at MacBook Repair Dubai. 
In case, your MacBook doesn't offer the scope to upgrade its RAM capacities, then there's no other way than disowning your older Mac device. Since you are comfortable with Mac devices, you would probably prefer another Mac. Check out exciting deals and characteristics of Mac devices as Apple has launched MacBook Air and MacBook Pro.