Call Us : 042480522
Business Hours
Sunday-Thursday: 9:00 am – 8:00 pm
Friday: Closed.
Price: Starts from 49 AED
Diagnosis Time: 60 Minutes
Repair Time: 1-2 Days (Depending on the Problem)
Site Visit Charge: 49 AED
Parts: Usually from manufacturers or else local.
Warranty: 6 Months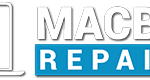 List of Apple Products We Recover 
Here is the list of Apple products that are highly recognizable and simultaneously repaired by our Apple Repair Dubai tech team: 
iPhone

Apple Watch

iPad

Apple TV

iPad Pro

Macintosh

iPad Mini

iPod

MacBook Pro

HomePod

iMac

Mac Mini

iMac Pro

MacBook Air

iPhone SE

AirPods

EarPods and other variant products
Types of Apple Repair Dubai Services We Provide
Here is the list of repair and replacement services our Apple Service Center Dubai primarily caters to:
Screen repair and replacement

Power and Home Button Repair

Speaker Repair

Display Screen Replacement

Touchpad Repair

Keypad Repair

Battery Replacement

Resolve Apple Watch Charging Issue

Prompt Solutions for Apple TV Connectivity Issues

MacBook Hardware Installation Error

Data Recovery Service 

Mac Air Update Installation error 

iTunes Problems and Other Required Services
Once you provide the required credentials, we will send you all the details about the professional team who are going to reach at your mentioned address and time. They are authorized and certified to repair and fix every Apple gadget. So, get in touch with us now for prompt and easy recovery. 
Get an On-Time and High-Quality Apple Product Repair Service?
Apple has come up with a wide range of products with world-class specifications and splendid accessibility. However, overuse can result in unwanted breakdowns in these Apple products. So, if the Apple Watch has stopped responding or the iPod has encountered an accident, there is no need to freak out. We would advise you to connect with our technical team to resolve every major-minor iPhone Repair Dubai problem. 
We have gathered outstanding reviews and customer feedback for providing assured and authentic parts of the Apple products and thus have gained a trustable name in Dubai. 
Want to get immediate MacBook repair at home? Get it through MacBook Repair Dubai. Make an appointment with our Apple Service Center Abu Dhabi and leave the rest to us. 
Our Apple Service Center Sharjah expert team has gained a reputable name by rendering premium assistance. 
Our specialists share professional expertise while accomplishing these followings jobs:
Reinstall required Operating system

Exchanges the broken glass screen

Replaces the defective sensor, touchpad, and screen

Changes the fault power adapter and USB cables

Opts for preventative repair and maintenance service

Provides additional advice before repairing

Will keep you updated during the recovery process
How Our Tech Team Assist in Repair Works?
Our professional team thoroughly inspect the Apple products to acknowledge the source of the problem. Simply, mention the problem, and the rest will be assured by our tech team. 
All the spare parts of the Apple products come along with a two-year warranty policy which you can conveniently obtain through our Service Center. Moreover, the top-rated professionals maintain a high professional standard and go through several repair stages to ensure your product is in safe hands. 
Why Choose Us?
We are the one-stop-shop for fulfilling all your requirements for a wide range of Apple Products. Simply, reach out to us to overcome all the hurdles. Get the repair and replacement job done at an affordable price. 
Our Services
Our technical team has specialization in providing:
iPhone Repair Services

iPad Repair Services

Apple Watch Repair Services

MacBook Repair Services

And, iPod Repair Services
"Professional, experienced, and prompt. They are very responsive and picked up my call within a minute. Absolutely loved their repair work. Highly Recommended!"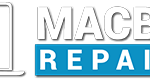 "They are mind-blowing. The tech team completed the repair work right before the estimated time. Thank you, MacBook Repair Dubai."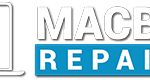 "Efficient and Reliable! I am amazed by their repair skill. My Apple Watch is unbelievably working like the day I first bought it. Felt glad to book them."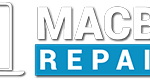 "The screen of my MacBook Pro was broken. They came and repaired it within an hour. The professionals are cooperative and well-behaved. Definitely going to book their service for the next time."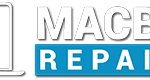 Frequently Asked Questions