Cost Effective Mac Device Repair – Everything You Need To Know
At some point of time, you encounter some issue with your Mac device. Although the Mac gadgets are of high quality, the regular and rough use of the device can generate some technical fault that can be resolved by a technician only. However, if you keep in mind certain things these can be helpful in saving your money on the expenditure of the Mac device. With the help of this post, you will get to know about those points that can be really effective for saving the money and Mac Device Repair.
1. Use genuine pre-owned parts when possible
If you encounter any fault with any component of the Mac that needs to replaced because it is so damaged that there is no chance of repairing it. You can make use of genuine pre-owned parts instead of buying a brand new. By doing so, you can make save up to 30-50% of the expenditure cost. A used genuine component is better than an aftermarket new part.
 2. Backup your data regularly
Backing up your data on a regular basis can save you from a big loss. It is better to backup data then to hire a technician later to retrieve your files. You never know when a technical emergency can befall on your Mac gadget. Average data recovery costs $100-500 and sometimes more depending on the size of data. Therefore, it's highly recommended to backup your data timely, so that you may not suffer due to loss of it.
3. Always Keep your Mac away from liquids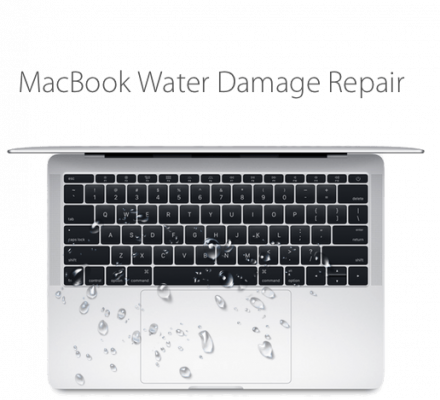 Liquids are the biggest enemy of the electronic devices. A high level of damage may occur if your gadget encounters liquid damage. The fluid can even reach inside the machine through gaps of keys or via slots and jacks. To safeguard your equipment from water damage always keep it away from liquids like tea, coffee, water, juice, etc. Also, it is an excellent option to keep the Mac devices in a case to protect them from damage.
  4. Repair the logic board instead of replacing it.
Try to repair the logic board instead of buying a new one, as this is an expensive part of the machine and costs a lot. You can take help from specialists to get the logic board fixed. Doing so will save your lot of money. The average charge for a replacement logic board varies from model to model, but $600-1200 can be the estimated cost. However, it can exceed even more than that. Therefore, it is suggested to repair the logic board of your Mac before you decide to buy a new one.
5.Choose an Apple Certified technician.
Sometimes the user chooses any roadside technician to fix the problem, but this is not recommended at all. Such technicians don't have the proper knowledge and make use of duplicate parts. Thereby, creating more problems in your Mac device and you may end up spending more money than usual to repairing of your MacBook. Therefore, instead of taking help from these technicians, you should go for an Apple certified one
6. Ask for special offers or promotions
Some repairing centres offer some promotion or discount from time to time. So, whenever you go to a repairing centre, check their website and ask them whether they have any offer at that point in time. Discounts can also play a major role in saving your money for Mac device repair.
If you are in Dubai and search for a repairing centre that can resolve the problems of your Mac device, contact us. We at MacBookRepairDubai have the Apple certified technicians that have the complete knowledge of every part of Mac gadget. No matters which model of MacBook do you own we can offer you MacBook repair services for all. Our experts perform an in-depth analysis of the issues and then take the backup of all your data, and after seeking your permission, we implement the best solutions. Our record of excellence has made us a leader in the repairing industry of MacBook repair in Dubai. We get the Mac problem resolved in minimal time at affordable rates in Dubai. To have our technicians at your doorstep, all you need to do is call us at our service helpline number 042480522. We promise, if you choose us as repairing partner of your MacBook, we won't disappoint you.