Improve MacBook Performance and Speed up a Slow Mac – Mac Tech Support
When it comes to the class apart features and cutting-edge design then Apple is the brand which comes to mind of everyone. By offering a perfect blend of style and technology, it has captured the entire market for laptops. Consumers wait for months to grab an opportunity of buying a new MacBook version such as MacBook Pro, the moment it gets launched. But with time, every gadget can face issues such as poor performance. Hiring an expert for repair service can cost you high where you can fix some issues on your own. With proper maintenance and updating of an operating system, you can improve MacBook performance without any hassle.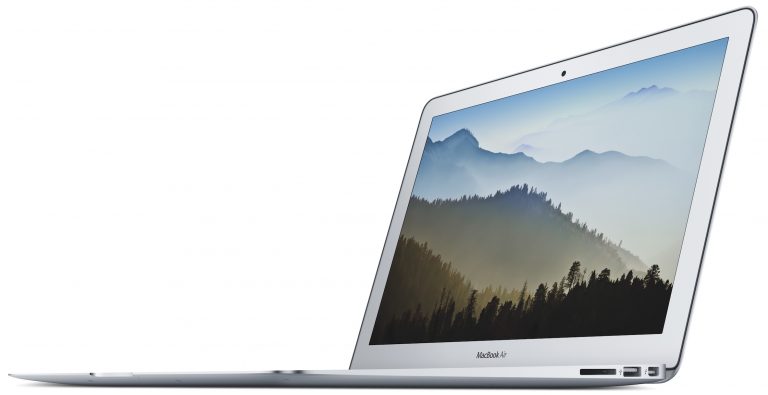 Before applying any tips to improve MacBook performance your system, we would suggest creating back up of the data. With the help of an external drive and a runtime machine, you can accomplish this task quickly. When your files are secure, then you can proceed further with implementing below discussed methods for repairing your Apple MacBook. In case of following a process, make sure that you perform all the steps in a prescribed way as any deviation from it will not yield any required result.
Method 1: Switch from MacBook hard drive to SSD
Solid state drives which are also known as SSD, is one of the efficient storage options available in the market for personal computers. New launches of Apple such as MacBook Pros and Airs are already laced with this memory feature. In case if you're using an older version of MacBook which came with old spinning hard drive, then we suggest you upgrade the device to SSD. This alternative is expensive as compared to hard drives, but it has a potential of boosting system performance to a significant level which will be worth investing. Before selecting an alternative, ensure that the option you are choosing is compatible with your device.
Method 2: Supplement more RAM To Improve MacBook Performance
One of the less money intensive methods of enhancing system performance is adding some more memory to your device. 2 GB RAM is considered as the minimum memory status for any laptops or desktop. If you are using heavy graphics applications such as Illustrator, Photoshop, Dreamweaver, Final Cut Pro, etc. then 4 GB memory is the least you will require for better performance. Although you can upgrade MacBook on your own as Apple has uploaded illustrative guide on its official website for replacing the memory, it is essential that correct screwdriver and other equipment are used to avoid any damage to the system. In such case, we recommend that you take assistance from an expert who has relevant knowledge and skills in this field.
Method 3. Clean the hard drive of your system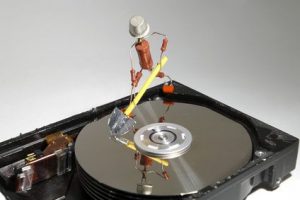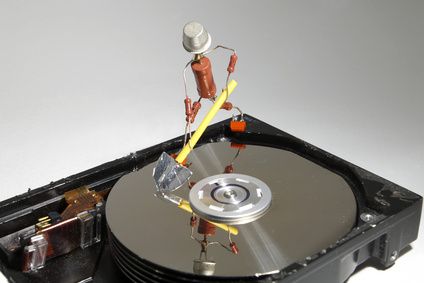 OS X is one of the most memory efficient operating systems till now which works on "virtual memory" technique. It uses the hard disk drive as RAM (secondary) to save and retrieve data. But, due to this, hard disk drive ends up with less storage space which makes it equivalent to having less RAM for running applications. Here, data clean up can help you in resolving this issue. With regular use, it is possible that several files will be present in your system which are not used for a long time. Uninstalling or deleting them can create some space which will lead to better performance of the system. Following are some of the options which you can try:
Uninstalling Mac apps which are not in use
First, check the folder for downloads and applications. Here you will see all the apps. Evaluate and delete unwanted files which you are not using and are sure about it that you will not require them in future.
When you install an app then along with it, some other files also gets installed on the system. Even when you remove the application, these associated files gets left behind while occupying space in the drive. As Mac OS X lacks a built-in uninstaller, you can use third-party software such as AppZapper which can uninstall apps and related files easily.
Clean applications which you are using :
It is equally necessary to clean up apps which are in use regularly. Sometimes your MacBook may require a detox to perform accurately. When you download and install an app then along with it, some associated files are also installed. It includes permissions which guide the OS X about user authority. With time these permissions changes which result in frequent crashing, lagging and freezing incidents in MacBook. By re-dealing and reshuffling one can repair these permissions with the help of an inbuilt tool called disk utility.
Find the applications which have a high consumption of resources :
Open the activity monitor of the system. Here, you will be able to see the details of resource consumption about every application. After identifying problematic apps which are using a high level of resources, either you can search for the alternatives, or you can stop using them. It will improve the performance immediately.
Delete huge unwanted files :
Sometimes files which have bigger size can also be the source of a problem. To search for them, you can use a finder which allows you to select the target volume. First, choose the file then find it on the system. Open pull-down menu and click on "other." Here a window will open with a name "Select a search attribute", choose the file size and uncheck all other boxes then proceed further by clicking on "OK." Now switch the "equals" to "is greater than" option in the pull-down menu and change KB to MB. The finder will now ask you to enter a minimum files file size such as 100MB. After filling these details in, it will show you all the files under specified size mentioned. From here you can analyze the data and can remove unwanted apps without any problem.
Method 4: Reduce the login items
It is possible that your system may not perform better due to several login items at the time of startup. You do not set them to launch, but the process triggers on its own by default. To fix this issue, click on system preferences. Here you will find an option called "users & groups" on which you have to click. It will lead you to login Items tab. Here you will be able to see the list of apps which opens when you boot your MacBook. Highlight the apps which you don't want to open and click on minus-sign. It will remove all the unwanted apps from the list.
Method 5: Keep an updated version of OS X
Apple keeps on releasing new versions of OS X, and most of them are backwards compatible with older MacBooks. Previously the updates of Apple were paid, but since Snow Leopard, it has made all the updates free to download. An old version of the operating system will surely make your MacBook slow. By updating it to the new version, you can get improved Mac performance and security. Don't ignore notifications of updates that are ready to install and keep your system up to date.